Client Profile from JogjaBay Waterpark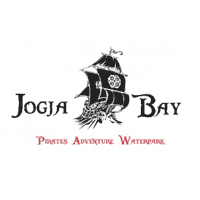 Introducing, Jogjabay is a waterpark located in the special region of Yogyakarta. now, the company already has approximately 400 employees
Established since 2015, JogjaBay Waterpark is the largest water park with a visitor capacity of 10,000 people. is one of the largest waterpark in Southeast Asia, located in the second largest tourist city in Indonesia, Yogyakarta. And lately it has become one of the tourist destinations in Yogyakarta.
The uniqueness of Jogja Bay Waterpark is that there is a story telling between the Jogja Tradition and European pirates which is poured through Live Show On-site, Characters, Water rides and Merchandise.
Jogja Bay Waterpark is an old Pirate village with nuances of Tropical Lust filled with greenery and thematic old pirates. Besides that in Jogja Bay there are also 9 exciting rides that can be played, here are some of the most challenging rides.
Subsequently, equipped with the existence of 19 water rides and supporting facilities as follows:
Locker Rental
Towels Rental
Gazebo and VIP Rental
Food and Beverage
As a waterpark which has a large area. hence, JogjaBay Waterpark needs a system integration that is useful for :
Project Title
To sum up, All for One is our Project Title at JogjaBay Waterpark starting from:
Improvement of Network Infrastructure.
Making the official website of JogjaBay Waterpark.
ERP Implemetation.
because JogjaBay Management is located in 2 different locations. hence, requires all information in real time to be presented quickly and accurately. So that information is now a means of monitoring activities without limitation of distance and time. For this reason, in the long run JogjaBay Water Park will develop Human Resources and CRM.
The Solution
Microsoft Dynamic Navision 2017 Non Extended
Point Of Sale
Dashboard Management
Infrastructure
Web Design
The Implementation
Firstly, Implementation for Financial Management include:
General Ledger
Account Receivable
Account Payable
Fixed Asset Management
Inventory
Sales Reservation
Purchase
Therefore, Integration is done with the creation of POS Module and System Management Dashboard. thus, total Period of Work for Implementation is 6 months and Support is 12 Months
---
---